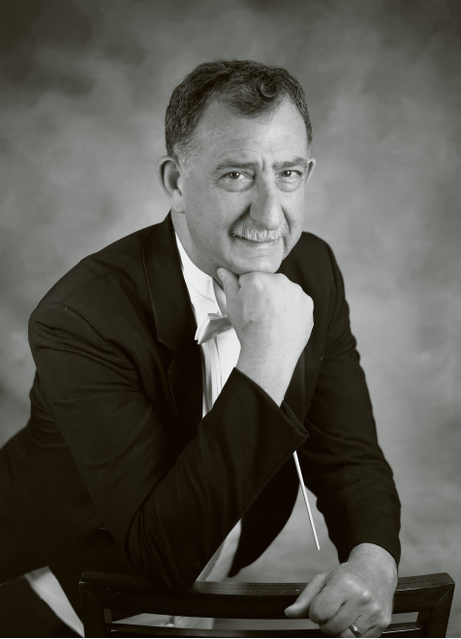 Mr. William Hollin is the Music Director and conductor for the PVYO Philharmonia, reassuming the position he held from 1991 – 2004. Now the Lead Instrumental Music Teacher at The Barbara Ingram School for the Arts in Hagerstown, Mr. Hollin leads the school's Instrumental Music Department of seven full and part-time faculty. Since the school's inception in 2009, Hollin's ensembles have consistently earned superior ratings at both District and State Adjudications. Hollin returned to Maryland in 2009 from Montana where he directed the school orchestras for Missoula County (MT) Public Schools at Hellgate High School and Sentinel High School. He was also the conductor and Music Director of the Missoula Youth Symphony, one of the finest Youth Orchestras in the Pacific Northwest. Mr. Hollin's Montana groups similarly consistently earned Superior ratings at State Music Festivals, often being singled out for special recognition for their superior level of performance. Originally from the Washington DC area, Hollin was Director of Instrumental Music at St. John's College HS, Gaithersburg HS and Quince Orchard High School in Gaithersburg where he was named "Teacher of the Year" in 2002, and again in 2004. While at Quince Orchard, the school's Orchestra, Band, and Jazz Band also earned superior ratings every year at District, State, and National adjudications and the marching band was USSBA Class A Maryland State Champion twice. Mr. Hollin often serves as a guest conductor and clinician for both youth and adult honor and community bands and orchestras. He still holds the position of Assistant Conductor of the Missoula City Band, and returns each summer to assume conducting duties there.
Mr. Hollin earned his BS from Towson University and attended Illinois State University on an NSE Scholarship. He received his Master's degree from The University of Oklahoma where he was Graduate Assistant of Bands assisting with the Marching Band, directing the Concert Band, and leading the Sooner Showmen through the 1983 NCAA tournament. His graduate thesis "The Wilhelmian Marches; The Military Band Music of Richard Strauss." was later cited with recordings by "The Heritage of the March Society." He has published arrangements with TRN Music.
Mr. Hollin is an active French horn player, is a history buff and enjoys spending musical time with his family. His wife Robin teaches Health Occupations for Washington County Schools and his sons Michael (French horn at Shenandoah Conservatory of Music) and Joshua (string bass at Barbara Ingram), also maintain active musical lives.