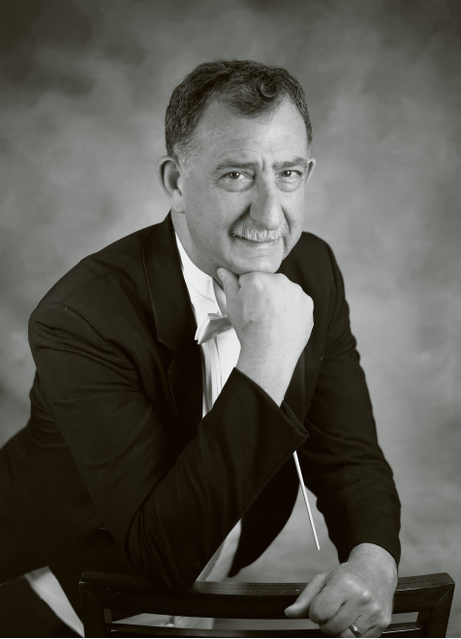 Mr. William Hollin has been the Music Director and conductor for the PVYO Philharmonia for 26 years, 1992 – 2004 and 2010 – present.  Now the retiring Lead Instrumental Music Teacher at The Barbara Ingram School for the Arts in Hagerstown, Mr. Hollin lead BISFA's instrumental music department of seven full and part-time faculty since the school's inception in 2009, Mr. Hollin's ensembles consistently earned superior ratings at district and state adjudications, as did his orchestras in Montana, where he directed the school orchestras for the Missoula County Public Schools 2004-2009. Originally from Montgomery County, Mr. Hollin was Director of Instrumental Music at Quince Orchard High School in Gaithersburg where he was named Quince Orchard's "Teacher of the Year" in 2002, and again in 2004.
While at Quince Orchard, the school's Orchestra, Band, and Jazz Band also earned superior ratings each year at district, state, and national adjudications. The marching band was USSBA Class A Maryland State Champion twice.
Mr. Hollin earned his BS from Towson University and attended Illinois State University on an NSE Scholarship. He received his Master's degree from The University of Oklahoma where he was a Graduate Assistant of Bands assisting with the Marching Band, directing the Concert Band, and leading the Sooner Showmen through the 1983 NCAA tournament.  His graduate thesis "The Wilhelmian Marches: The Military Band Music of Richard Strauss" was later cited with recordings by "The Heritage of the March Society."
Mr. Hollin's wife Robin teaches STEM for The Frederick County Public Schools. His older son Michael completed his Master's Degree in French horn performance and his younger son Josh, a PVYO graduate, has a commercial music degree from Florida Atlantic University and is free-lancing as a singer-songwriter and creates social media for Lady Gaga's Born This Way Foundation.