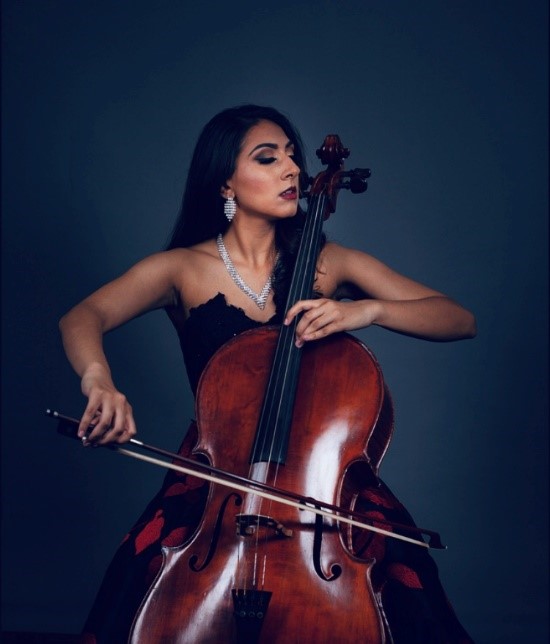 Preetcharn Saund is an avid performer, teacher, and coach. She is a recent graduate from the University of Maryland, College Park, where she received her Bachelor of Music in Cello Performance and was named a Dean's List Scholar of Students in the Arts. Since then, she has worked at some of the foremost music institutions in the country, including the Kennedy Center, with the National Symphony Orchestra, National Philharmonic at Strathmore, and at Interlochen Center for the Arts.
Throughout 15 years of playing and 5 of teaching she has amassed a wealth of knowledge regarding chamber music and coaching. She began working as a student chamber coach in 2014 and has continued ever since. Her playing has brought her to the Czech Republic, Italy, Slovenia, California, New York, and many other places where she has performed orchestral, operatic, and chamber music concerts. She currently maintains a private cello studio and performs with several orchestras in the DC Metro Area.
Preetcharn's passions lie in teaching and education. As a Potomac Valley Youth Orchestra Alumnus herself, she has witnessed what music education can accomplish and what passion can inspire. She is looking forward to working with some of PVYO's best and brightest to create the best possible program for the inaugural year of its Chamber Music Program!